How to make a cheat's birthday cake in 10 mins for less than £10.
It was our Eldest daughter's 14th birthday last week. She loves baking and is the 'Star Baker' in our house, but it seemed a bit cheeky to expect her to make her own birthday cake.  However, as we'd planned a family day trip to London for her birthday, we didn't want to spend too much money on a cake either.  We looked at the celebration cakes on offer in the local supermarket but they were either too small (she'd invited 14 friends to a birthday movie night at our house!), too uninspiring, or not worth the price tag.
Our birthday cake challenge.
As we wandered up and down the aisles in Morrisons in search of inspiration, I spotted a large 10 inch Victoria sponge cake filled with jam and fresh cream for only £4!  Admittedly, it only had a shelf life of a couple of days, but the party was the next day so it wouldn't be a problem.  Beth and I decided the cake would be perfect for decorating and set ourselves a challenge: To make a birthday cake on a budget for less than £10.
With Beth's favourite chocolately toppings in mind, we shopped around and bought our bargain ingredients:
A tub of Jane Asher Choco Flavoured Frosting, £1 from Poundland.
A 103g packet of Maltesers, £1 from Morrisons.
A packet of Dr. Oetker white cooking chocolate, £1.68 from Morrison's. (their own brand, which only cost 81p, was out of stock).
Our cake and ingredients only cost £7.68 in total, (if the Morrison's white chocolate had been in stock it would have cost less than £7!).  Now all we needed to do was decorate our thrifty cake.
How to create a birthday cake in less than 10 minutes.
1. With a pastry brush or similar, brush the excess icing sugar off the top of the cake in preparation for adding the chocolate frosting.
2. Using a spatula, carefully spread the chocolate flavoured frosting on top of the cake.
3. Break the white chocolate into squares and place them in a glass bowl.
4. Melt the white chocolate in the microwave or by heating the bowl over a pan of simmering water on the hob.
5. Whilst the white chocolate is melting, arrange the Maltesers on top of the frosted cake as shown.
6. When the white chocolate has melted, drizzle it over the cake using a large spoon.
7. That's it! The birthday cake is ready for candles!
Beth's brilliant bargain birthday cake.
We succeeded in our challenge: we made a cheat's birthday cake on a budget in less than 10 minutes. What's more, Beth loved it and agreed it looked so much nicer than the smaller, more expensive shop-bought birthday cakes. Using a fresh cream cake and not one of the 'long-life' cakes meant it tasted delicious too.
Over to you.
What do you think of our quick birthday cake on a budget? Do you tend to order a cake, buy a cake, or make one for your family birthdays?  Have you got any budget birthday cake ideas you can share with us or tricks for making a fabulous budget cake? As always, I'd love to hear from you.
Pin for later:
*****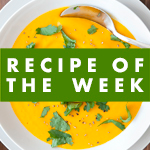 *****
Follow me on Facebook,

Twitter

,

Pinterest

and

Instagram

using the social media buttons on the top of this page for updates between posts.
*****